December 28, 2016/ Jereh Group announced a new step on the refining field that it signed a global strategic cooperation agreement with East China Design Branch of China Petroleum Engineering & Construction Corporation. (CPECC) in Qingdao to strengthen its capabilities on overseas oil refining projects.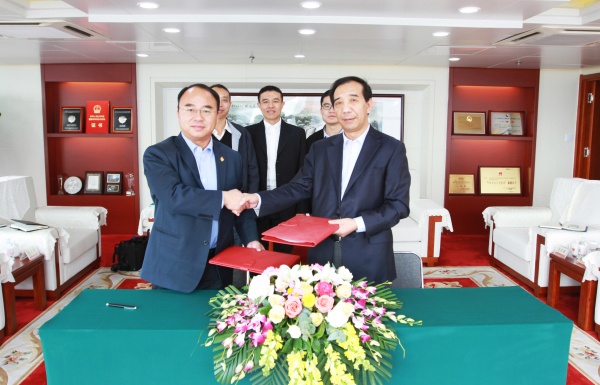 Mr. Ian He (Left), CEO of Jereh Group, and Mr. Wang Guoqing (Right), General Manager of East China Design Branch signed the agreement in Qingdao
The East China Design Branch is a professional design company under the China Petroleum Engineering & Construction Corporation, and mainly provides services of planning and design, feasibility study, basic design and detailed design as well as EPC for refining, chemical projects and oil & gas storage and transportation projects. Now it is the CNPC guiding design institute in the field of oil refining and ranks one of the top 100 design institutes in China.
Jereh Group is a global investor and contractor that provides integrated solutions in the fields of oil and gas, power, and environmental management. The solutions range from investment, financing, engineering, technical services, to equipment manufacturing as well as trade and logistics. Currently, Jereh has operations and projects in 63 countries to promote local energy development, and will continuously upgrade the business capabilities and services systems from financing, consulting, R&D, design, manufacturing, procurement to project operation and management.

"The cooperation will effectively integrate the advantages of both sides, the advanced technology and engineering experience of East China Design Branch in the field of refining, oil and gas storage and transportation, long-distance pipeline and surface engineering, and Jereh Group's capabilities on overseas market network, investment, financing and engineering solutions, thus increasing the competitiveness and achieve win-win especially under the new global competition situation", said Mr. Ian He.