Jereh Group Becomes the Initiate Unit of Service-Oriented Manufacturing Association of China
February 26, 2017/ As a representative of oil and gas equipment manufacturing enterprises, Jereh Group attended the establishment meeting of Service-Oriented Manufacturing Association of China (SOMAC) in Beijing as one of the initiate units.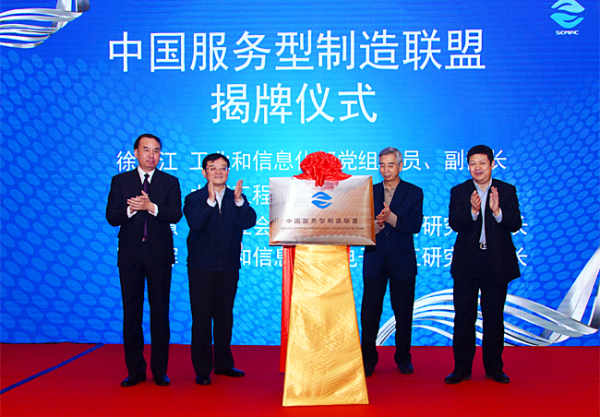 Opening Ceremony of Service-Oriented Manufacturing Association of China
SOMAC aims to implement the "Made in China 2025" development strategy to upgrade the manufacturing industry transformation from manufacturing to service-oriented manufacturing. It will promote strong combination of advantages, open up the industrial chain, and help build the strategic objectives of the country. There are 107 initiate units, including the manufacturing enterprises, research institutes, universities, financial institutions, and media.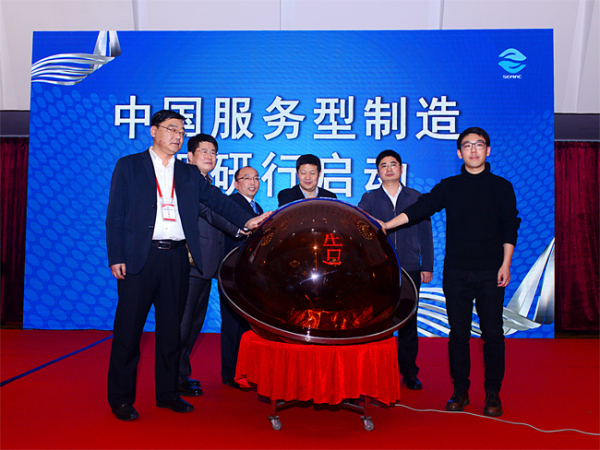 V.P of Jereh Group Qin Haojie( the 2nd on the left ) Attended the Ceremony
Jereh Group has become a leading service-oriented manufacturing enterprises in the fields of oil and gas, power and environment. Leveraging the resources and capabilities on equipment manufacturing, technology services, turn-key engineering as well as investment and operation, Jereh offers integrated solutions in a flexible, efficient way to help customers resolve issues and challenges they face. Now, Jereh has provided products and services to more than 60 countries and regions. Jereh will continue to play a leading role in the service-oriented manufacturing, and complete a number of high level of demonstration project, thus actively promoting the transformation and upgrading of manufacturing industry.