Jereh Group Held its Ninth Sports Meet
On September 28,2008, Jereh Group held its ninth sports meet, and there were a total of 16 items in the sports meet, including not only the passionate track and field games, and the competitive ball sport, but also intellect competing chess games, and interesting team items. Nearly 500 employees and their families took part in the sports meet, and developed fierce competitions in respective items they were good at. After the sports meet, Jereh Group hosted a celebration dinner in the banqueting hall of Nanshan International Expo Center, to award prizes for the employees and their families who obtained the first three places in each items.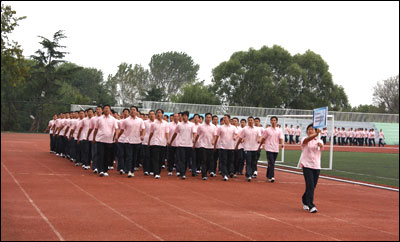 Petroleum & Equipment Team Stepping into the Venue Orderly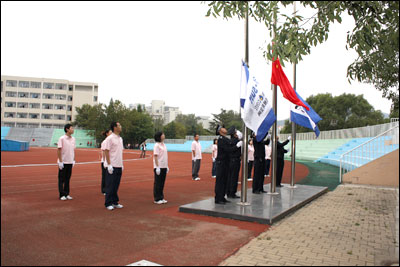 Flag-Raising Ceremony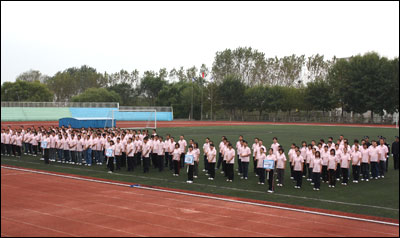 Jereh People of Valiant and Heroic Bearing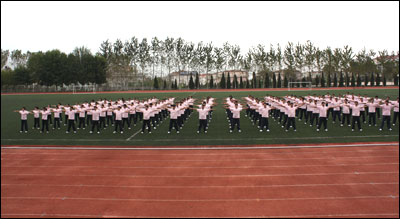 Broadcasting Exercise Performance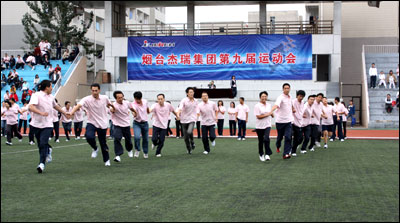 Team Item "Rolling Snowball"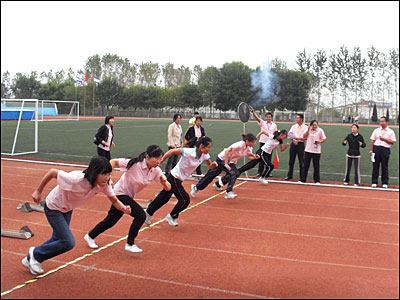 Preparing to Start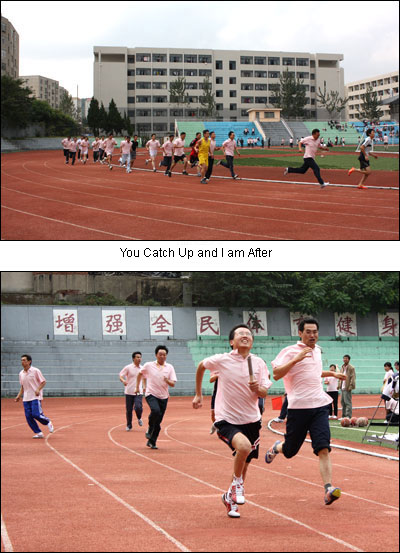 Men's 4×100-Meter Relay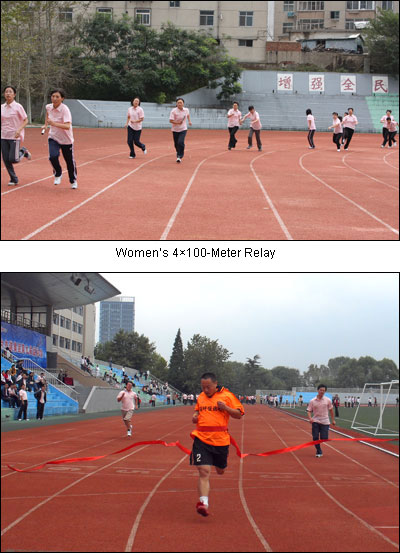 100 Meters Spurt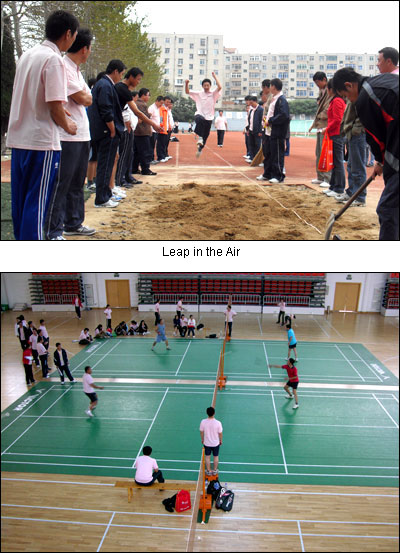 Badminton Games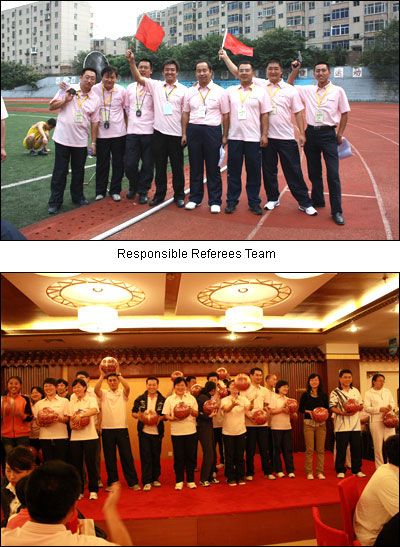 Laughing from Heart with Prizes in Hands