"Golden Key" Car Awarding Ceremony, 42 Employees Receive Cars
The fifth "Golden Key" Car Awarding ceremony was held on January 30, 2013 at the newly built industrial park of Jereh. 42 excellent employees each one got a car as reward. So far, totally 150 cars have been awarded to Jereh employees in five years.
Among winners in this year, there are employees working for many years as well as young employees only working for two years in Jereh after their graduation; there are excellent engineers, administrators, ordinary employees doing supporting work as well as workers at the production line. No one can hide their gratitude and delight when they took over the key from Ms. Wang, the Executive Vice President of Jereh Group.
"We can work well only by working with care. There are always opportunities for those who work hard. As long as you pay, there will be a return." That's the enterprise credo of Jereh. "Golden Key" Awards is only one item of the various incentive methods in Jereh. It aims to encourage and reward those who contributed a lot to the business operation and management benefit of Jereh.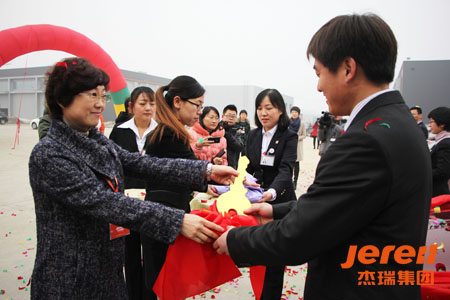 Winners took over the "Golden Key" from the Executive Vice President of Jereh Group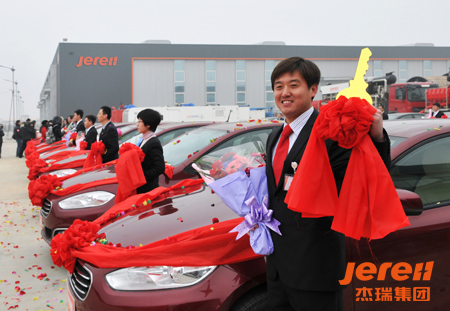 42 Employees were awarded cars for their excellent work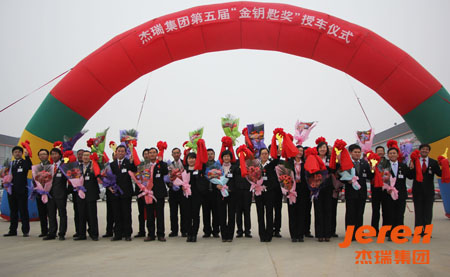 Some of the award winners