Radial Drilling Starting with Victory at CBM Field
Good news came from the coalbed methane operation field in Liaoning, China that Radial Drilling Services (Yantai) Co., Ltd. (a joint venture between Jereh and Radial Drilling Services) took successful radial hydraulic jetting operation here, which increased the production obviously by 214%. The great success achieved in this well marks a historical breakthrough of radial hydraulic jetting technology applied at CBM field.
The application of radial hydraulic jetting technology has been limited at CBM filed, and there were no successful cases before. The great breakthrough created by RDS Yantai for China CBM lays firm foundation for the application of this technology at other fields besides conventional oil and gas fields. The customer is very satisfied with the excellent stimulation effect, and American engineers of RDS make such comments, "the great success achieved in CBM is never seen before."
China is rich in coal resources and the coal reserves of China ranks top three in the world. As a kind of new energy, CBM has won more and more attention on the aspects of safety production and resources utilization. The successful operation of radial drilling in Liaoning CBM shows the world the wide application prospect of radial hydraulic jetting technology at CBM field.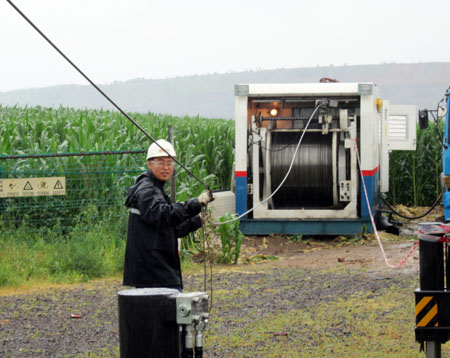 Retract Jetting Hose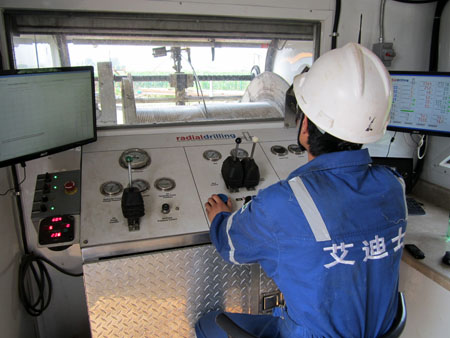 On-site Operation inside Control Cabin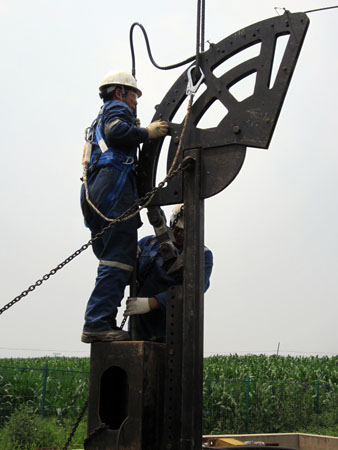 Wellhead Equipment Installation