Jereh Group Host 11th Sports Meet
The 11th Jereh Group Sports Meet was held on September 30th 2010. The games consist of 26 events including field events, track events, ball games, board games, funny games as well as team games. Six competition teams are made of Group functional department/Drilltech team, Jereh Oilfield Services Group team, Jereh Petroleum Equipment Manufacturing team, Jereh Oilfield Services/MTU-DDC team, Compressor/Jereh Machinery/Oversea sales team, and Jereh Network/Webkey team.

The 11th sports meet is highly participated by the stuff. 547 employees and 38 of their family members participated in the competition and 55 referees as well as 77 volunteers contributed to the organization of the event.

A celebration banquet was then sponsored in the ballroom of Nanshan International Expo Center and Ramada Hotel after the event.
Teams entering the field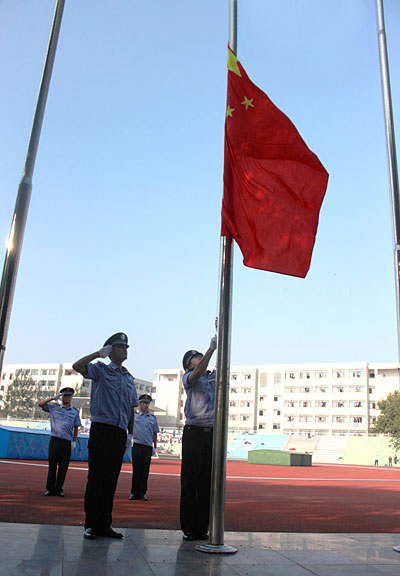 Raising national flag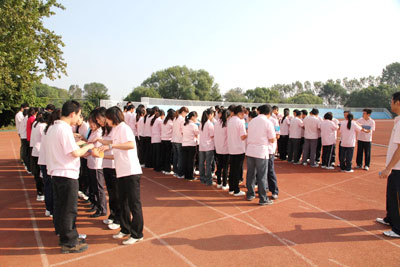 Team game—time tunnel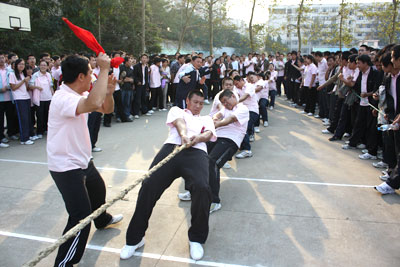 Team game—tug of war
Entertainment Game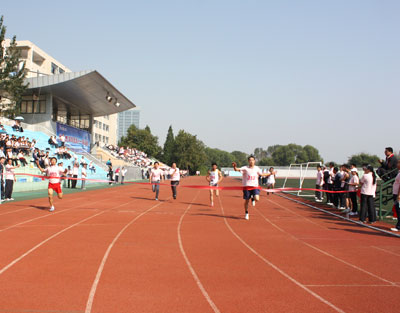 100m men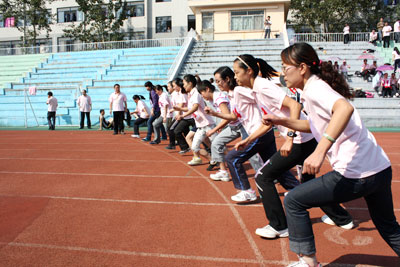 800m women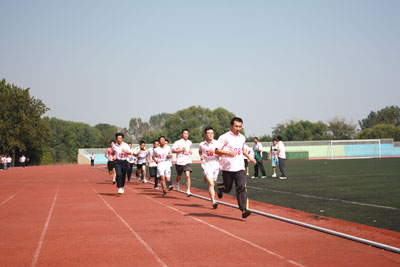 1500m men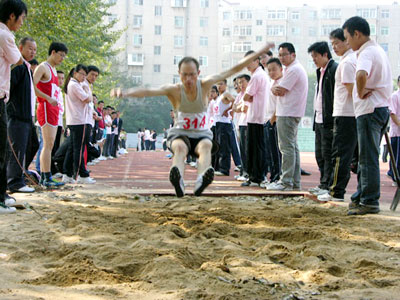 Long jump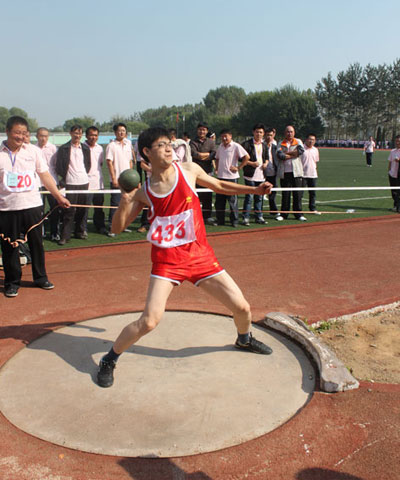 Shot put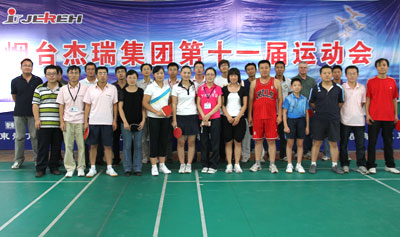 Ping Pong competition
Badminton competition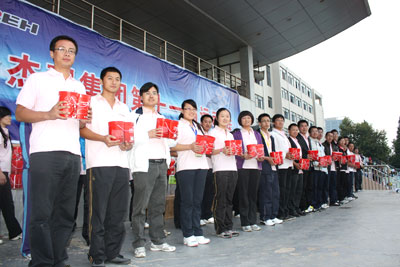 Awarding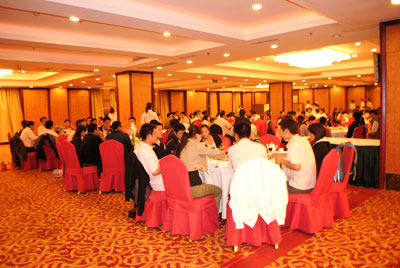 Banquet