Jereh New Facilities Put into Use to Expand Production Capacity
A small ceremony was held on October 16, 2012 at Jereh No.2 Industrial Park in Yantai to celebrate Jereh Petroleum Equipment & Tech. Company moving its frac equipment assembly facility into a new industrial park. In the next month, the manufacturing facilities of frac and cementing equipment will also be put into use.
With the rapid development and market share growth of Jereh, the manufacturing facilities were limited for our great business demand. Thus, since 2007 Jereh has expanded and built two industrial parks, covering total area of over 100 acres, with production and supporting facilities of more than 1 million sq. ft. The first-stage five facilities in Jereh No. 2 Industrial Park will be put into use one after the other by the end of 2012. The new facilities will greatly expand Jereh's production capacity for equipment manufacturing, machining and oilfield services providing.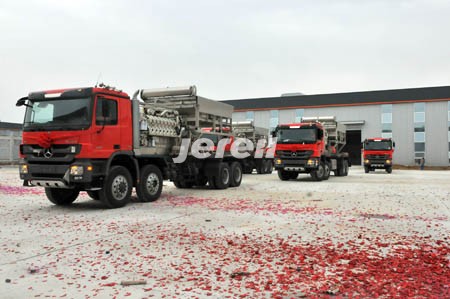 Jereh Equip. Moved into New Facilities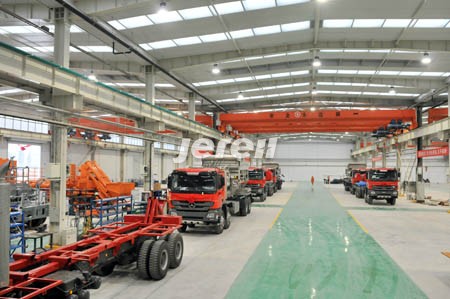 Part of the New Assembly Facility
Jereh No. 2 Industrial Park