Qinghai Oilfield Gives High Praise to Jereh's Skid Mounted TEG Based Dehydration Unit
On 18th October 2012, Jereh (Tianjin) Oil & Gas Engineering Co., Ltd. received the operation report of the Skid Mounted TEG Based Dehydration Unit issued by CNPC Qinghai Oilfield Gas Development Company. The report indicates that since it was one-off successfully put into production, this unit has been continuously running for 30 days with zero-breakdown, the good performance of which has passed CNPC's evaluation. The unit can meet customer requirements for continuous operation, and ensure the productivity of Yanhu Gas Field.
Since the customer's gas plant put into production, leaders of Qinghai Oilfield have visited the work site several times and spoke highly of the safety, operation convenience and stability of the unit developed by Jereh. Meanwhile, the dedication of our field service team during the commissioning also won high appraise by the customer. The excellent field service team is critical for the successful operation of the unit, the customer said.
The recognition of Qinghai Oilfield for the Skid Mounted TEG Based Dehydration Unit provided by Jereh Engineering shows the strong technical strength of Jereh Engineering on natural gas processing EPC and lays a solid foundation for our future market development.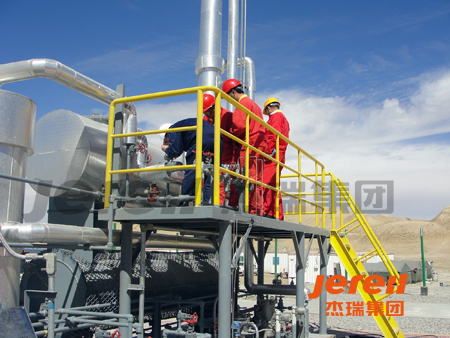 Jereh's TEG Based Dehydration Unit Used in Qinghai Oilfield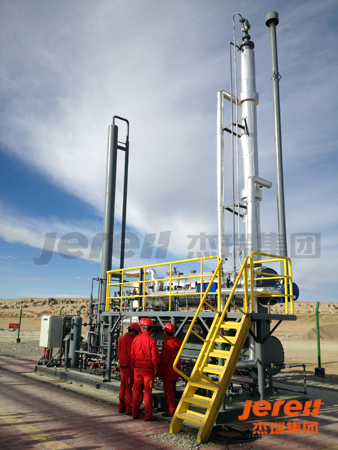 Jereh's TEG Based Dehydration Unit Used in Qinghai Oilfield