Jereh Held Its 2013 Annual Meeting
On the January 1st, 2014, Jereh Group Annual Meeting was held in Yantai, China. The annual meeting, which is customarily held on the first day of New Year, was a great opportunity for more than 4300 employees and their family members to get together and celebrate this event.

At the meeting, the achievement and honors were reviewed; the failures and problems were also summarized. "In 2013, Jereh business is developing markedly with numbers of our sale indicators over fulfilling the annual goal." said Mr. Sun Weijie, the President and CEO of Jereh Group, "We hope and believe, with our hard working, responsible and innovative employees, Jereh will achieve a more brilliant prospect, lead and influence the industry more."

The annual meeting consists of two parts, Jereh Commendation Ceremony and Jereh Staff Gala. In the Commendation Ceremony, more than 1000 excellent employees were awarded with totally 12 prizes including Innovation Elite Award, Technology Award, Outstanding Team Award and Lapis Award for 5-year employees in Jereh, Gold Award for 10-year employees in Jereh, Golden Key Car Award.

Themed with "Jereh Family", the following Jereh Staff Gala was a big success with dozens of brilliant shows. It is noted that all programs in the Gala were produced and performed by our versatile employees, who cheered up all the member of this big Jereh Family.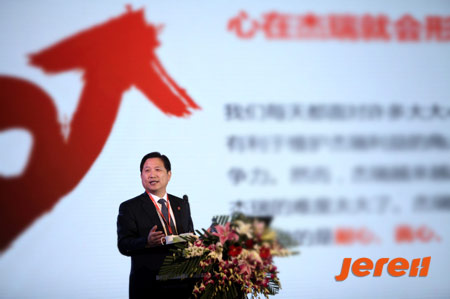 Mr. Sun Weijie expressed his New Year wishes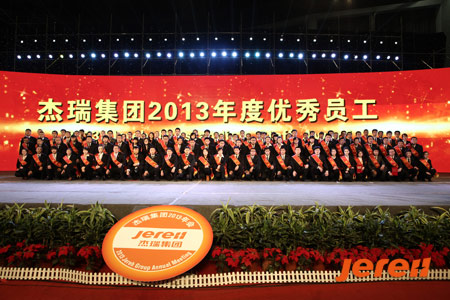 Jereh 2013 Outstanding Staff Award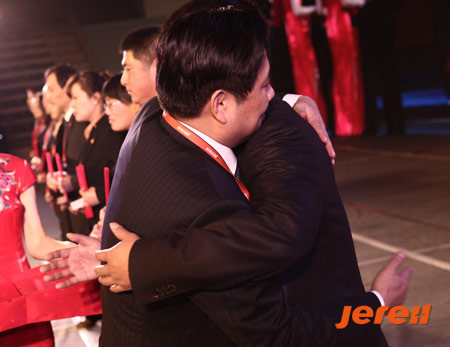 Warm Encouragement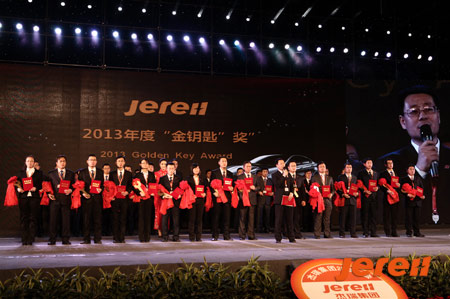 Jereh 2013 Golden Key Award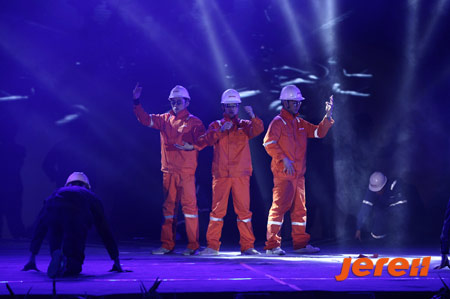 Jereh Staff Gala Show
Jereh Staff Gala Show
Jereh Staff Gala Show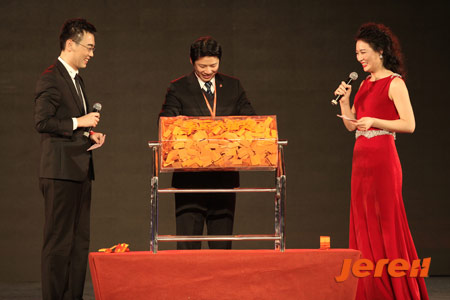 Jereh Lucky Draw